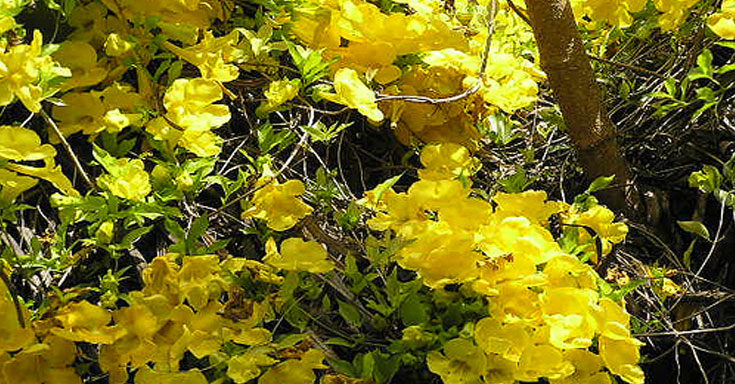 Health benefits of Cat's Claw
Cat's claw is a tropical woody vine whose bark has been harvested for hundreds of years for medicinal purposes. Some consider cat's claw to be a miracle cure that can help just about any illness or condition.
Cat's claw has been shown to contain powerful anti-inflammatory, anti-cancer, anti-tumor, and anti-viral properties. It is an exceptional immune response stimulator due to its oxindole alkaloid compounds and can help the body to fight off viral and bacterial infections and protect against diseases.
Cat's claw is particularly beneficial for those who suffer from gastritis, ulcers, tumors, cancer, prostate problems, HIV, neuralgia, dermatitis, parasites, acne, digestive ailments, Lyme's disease, diverticulitis, PMS, and autoimmune diseases such as Lupus, Gout, Chronic Fatigue Syndrome, Fibromyalgia, Irritable Bowel Syndrome, Rheumatoid Arthritis, and Crohn's disease.
In addition, the glycosides, proanthocyanidins and beta sitosterol found in cat's claw exert a beneficial effect on memory making it a excellent supplement for the prevention of Alzheimer's disease and other cognitive/memory disorders. Taking cat's claw for 8 weeks has even shown improved DNA repair.
Cat's claw is also known to help lower blood pressure, increase circulation, and reduce cholesterol. Cat's claw has been proven successful for eczema, liver diseases, and even for relieving knee pain. However, women who are trying to get pregnant should avoid cat's claw as it has been traditionally used as a natural form of birth control in South America.
Cat's claw is commonly found online or at your local health food store as a tea, capsule, extract, or tincture.
Tags: acne, Alzheimer's, anti-cancer, anti-inflammatory, anti-tumor, anti-viral, beta sitosterol, blood pressure, cancer, chronic fatigue syndrome, crohn's disease, dermatitis, digestive ailments, diverticulitis, DNA repair, fibromyalgia, gastritis, glycosides, gout, herbs, HIV, immune response, increase circulation, Irritable Bowel Syndrome, lupus, Lyme's disease, neuralgia, oxindole alkaloid, parasites, proanthocyanidins, prostate problems, reduce cholesterol, rheumatoid arthritis, tumors, ulcers